When they receive the support they need, employee resource groups, ERGs, can boost an organization's DEIB strategy and they can even support business strategy and outcomes.
In fact, studies show that companies leading with diversity, equity, and inclusion are 25%-36% more likely to outperform on profitability.
ERGs can help your bottom line if you treat them as important business initiatives and give them the resources, structure and support they require. There are ten critical success factors that you need to meet in order for your ERGs to thrive, according to Gloria Goins, DEIB expert and Chief Diversity, Equity and Inclusion Officer, Cisco.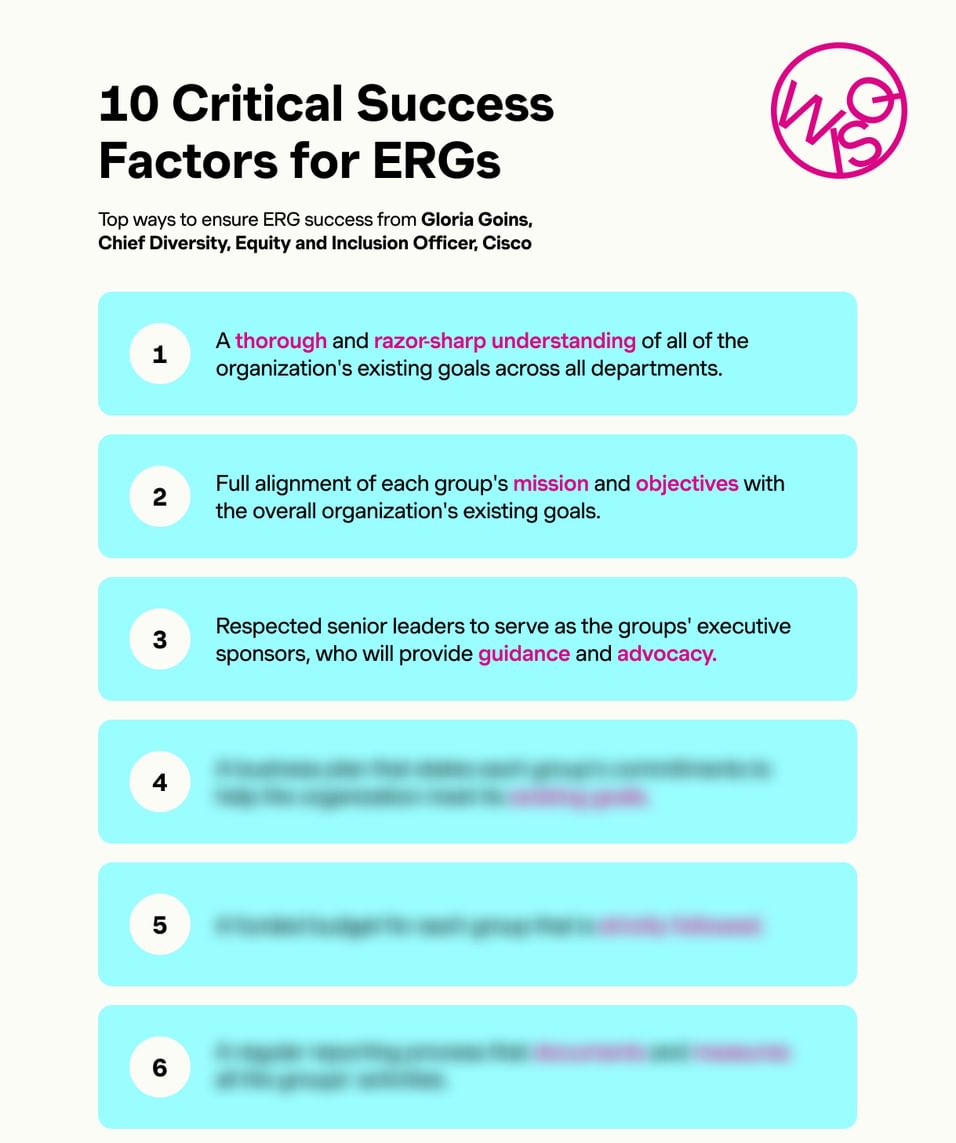 Download the checklist through the form above.
Want to learn more about ERGs? Learn how you can create a safe space for ERGs to drive organizational success. Get Wisq's eBook, Creating Safe Spaces: 5 Ways to Support Employee Resource Groups.