We're excited to announce the launch of Coffee Chats to connect colleagues across teams and time zones.
Coffee Chats uses Wisq's AI engine to introduce employees based on shared interests and topics so that colleagues can build new relationships and strengthen existing friendships.
Re-introducing the casual connection
In any workplace, everyday interactions add up. Casual socialization helps build a network of both weak ties, or acquaintances, and strong ties, or close relationships, within an organization. Building friendships between colleagues is important – in a 2019 research survey from The Institute of Leadership and Management, 77% of respondents said it was the most important factor in determining job satisfaction.

However, in the world of remote and hybrid work, getting to know coworkers can be challenging. You might spend hours in meetings with one another, but never know that you share similar interests.
Similarly, it can also be hard to find time to take breaks for conversation when you're in back-to-back video meetings all day. But those catch-up sessions are critical – employees who take a break every 90 minutes report a 50% higher level of health and well-being, a 50% greater capacity for creative thinking, and a 30% higher level of focus.
Wisq was built on the belief that coworkers should be able to get to know each other in a fun, casual space dedicated to connection. With Coffee Chats built into the Wisq Platform, you have the space needed to say hello to someone new and step away from productivity apps for a minute. And you discover the interests you share outside of work – the hobbies, sports teams, activities and passions – that you wouldn't otherwise know about.
The result: you make a new friend at work.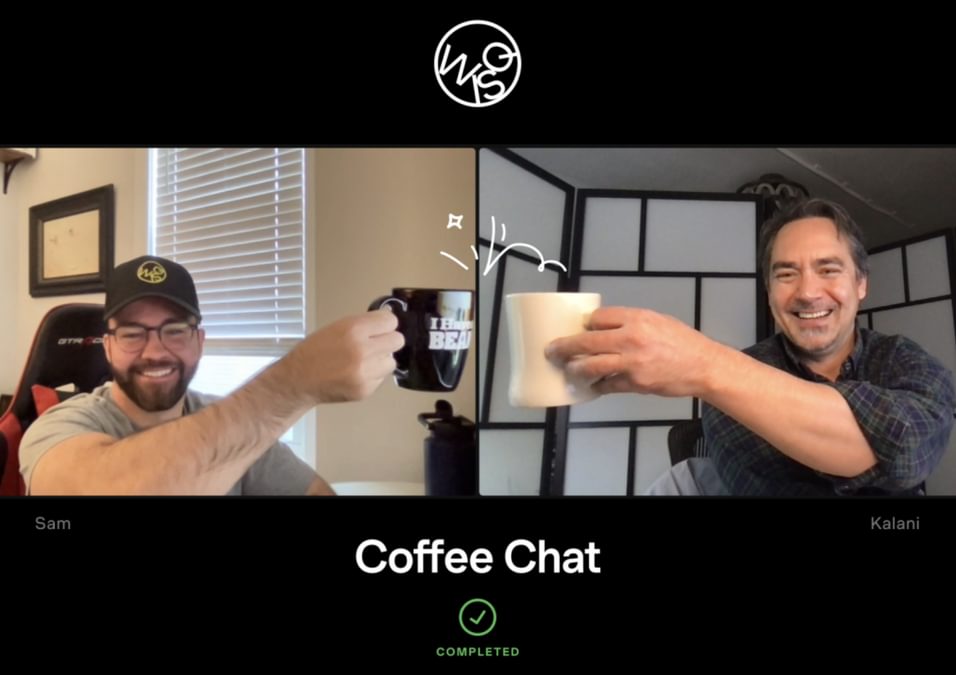 How Coffee Chats works ☕
Similar to the connections that otherwise would take place next to the coffee pot in the office kitchen, Coffee Chats brings casual conversations to remote or hybrid workplaces. It helps coworkers connect over common interests that they wouldn't otherwise discover that they share.
First, two people from the same company will be matched with one another based on time zone and interests.
The "Coffee Bot," a friendly, automated Wisq user, introduces two colleagues in a direct message within a Wisq space and tells the pair which groups and interests they may have in common, which will aid in kickstarting a conversation.
From there, the pair can share a little about themselves and choose to meet on the meeting platform of their choice. Coffee Chats adds depth to the fun, repeated interactions occurring daily in the platform. The pair will have the ability to run into each other again across the Wisq platform.
Want to grab a coffee?
Today, Coffee Chats is available for paid plans (Plus & Enterprise). Introduction frequency for Coffee Chats is based on user preferences, which can be updated within Wisq.
We're so excited to hear about your experiences with Coffee Chats. As the Coffee Bot says, "It's easy to feel like you don't have time in your work week, but getting to know someone new can make your day!"